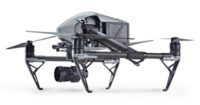 WAIVERS TO FLY IN THE WASHINGTON DC AREA
From the top of your arm to the top of a tower, if you can point to it, the aerial photography experts at New Media Systems can reach it, capture it, and bring it home in gorgeous HD video and aerial still imagery. We utilize the Advanced Multi-Rotor RC Drone, bringing a new and intimate perspective to the art of governmental, commercial, architectural, action sport, real estate, and agricultural remote control photography.
The Advanced Multi-Rotor RC Drone is equipped with a state of the art gimbal system that can tilt straight down and rotate 360 degrees. This gives us unlimited range of motion and allows for endless possibilities.
Ideal for
Made for TV Shows / Commercial
Motion Picture
Editorial and Advertising
LIVE Television Broadcast
Cell Tower, Powerline, Roof, and Bridge Inspections
In-Door Flying and Inspections
Legal Documentation
Real Estate
This technology is an alternative to shooting 5K video and aerial still imagery should a chartered helicopter option is not available, due to air-space clearance, budget constraints, or height limitations which a real helicopter could not possibly achieve.
Our systems are ready to travel. We can help with your overseas assignment.
5K RAW Video using the X7 Super 35 sensor
CinemaDNG RAW w/ Dynamic range of 12.8 stops
Apple ProRes 422 HQ or ProRes 4444 XQ
RAW 20.8 MP Still Images
Multiple X7 Lens Options;  16, 28, 35, and 50mm
Optional Dual Operator
Speeds up to 60 MPH w/ Active Track
Movie & Television Production
Commercial Real Estate Videos & Aerials
Commercial & Video Production